Clear Advantage 
"The difference is clear"
A thin virtually invisible urethane material designed to protect your vehicle from what the road throws at it without changing the way it looks. It keeps vehicles looking newer longer by creating a tangible protective barrier around vulnerable areas.
A liquid polymer, glass like sacrificial layer of protection that bonds at the molecular level to seal and protect surfaces from the environment. Also provides resistance to light scratches and fading and its hydrophobic properties repel dirt and liquids, making surfaces easier to clean.
A thin transparent laminate film installed to the interior of your vehicles glass to darken it. Providing privacy and security, UV protection, Heat rejection, glare reduction and just looks cool!
Give Your vehicle the Protection It Needs
Clear Advantage is known as a company that provides services that any vehicle owner can depend on.
Give your vehicle the Clear Advantage by reaching out to me today.
Clear Advantage LLC in St. Charles, Missouri was founded and owned by industry professional Justin Corn. Our team's honest commitment to quality ensures that all customers are satisfied with the results we produce.
Why You Should Go for Our Services
Clear Advantage sets the standard for PPF installation in the Greater St. Louis area. As a master in the craft of automotive PPF installation, I offer a service that is consistent and produces results that exceed expectations.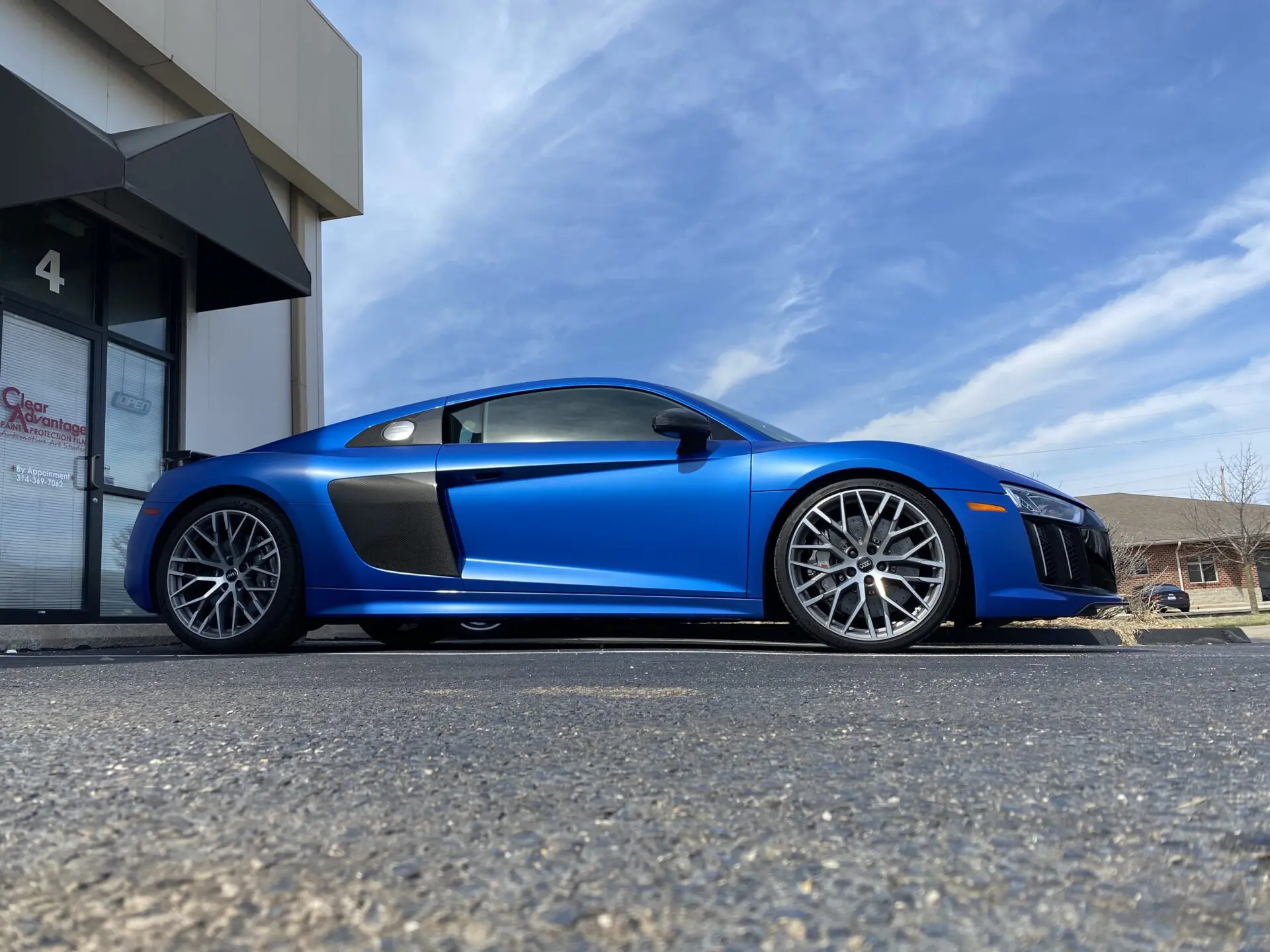 Paint Protection To Keep Your vehicle's Surface Pristine
We provide paint protection film and window tint installation services in and around St Louis and St Charles, Missouri. Our expertise will help your vehicle withstand external damages from dirt, scratches, and gravel.